Butterfly Season one

In the collection butterfly season one clara colette miramon takes inspiration from her childhood in ballet to create a romantic but fierce fantasy. The looks combine playfully psychedelic butterfly prints with body hugging silhouettes and cloudy puffer jackets. Slinky flared leggings paired with a fully boned corset have become a signature silhouette of the brand over the past year and perfectly encapsulate the confident vulnerability and comfortable sexiness of the brand
.



ROTTEN TO THE CORE SS23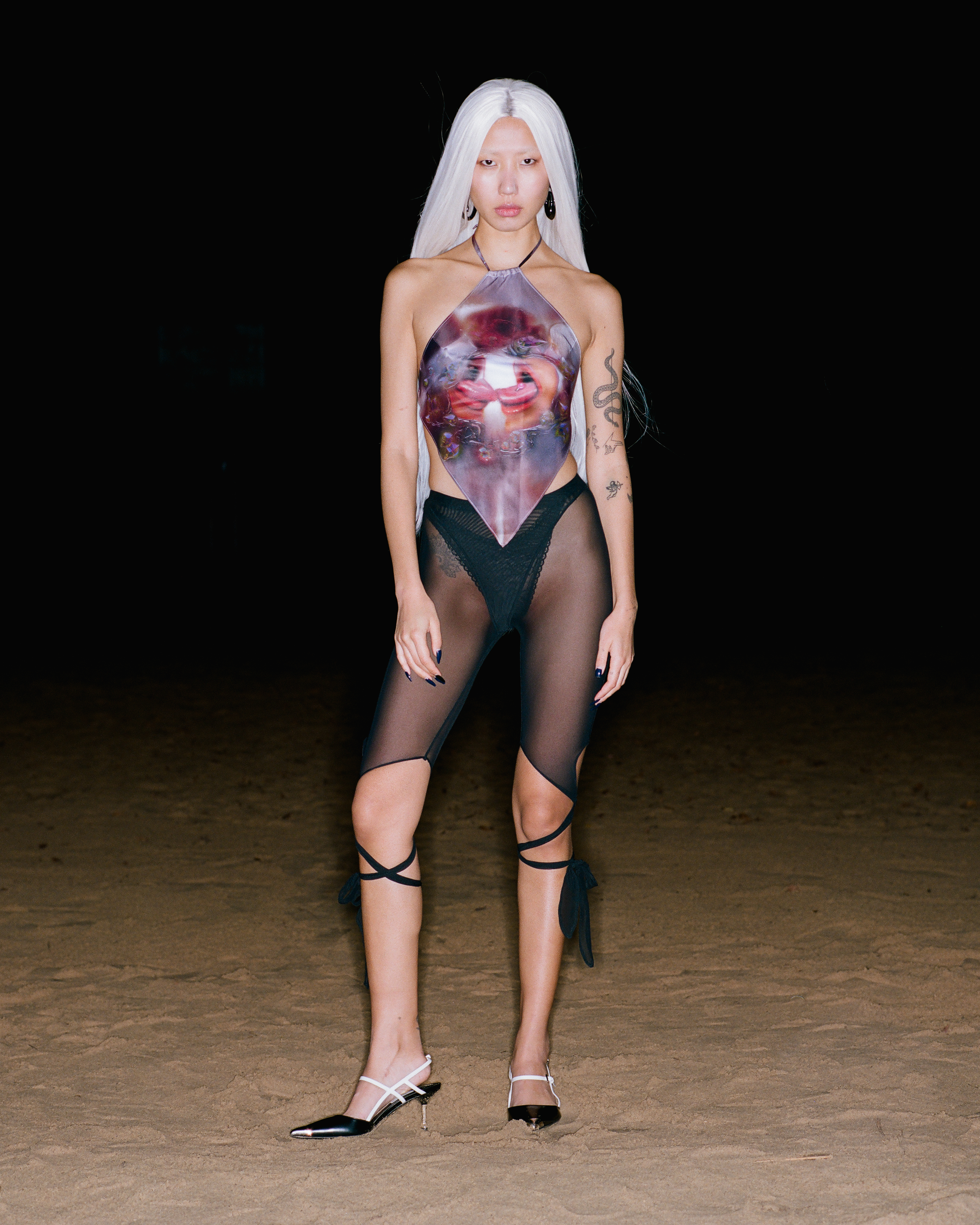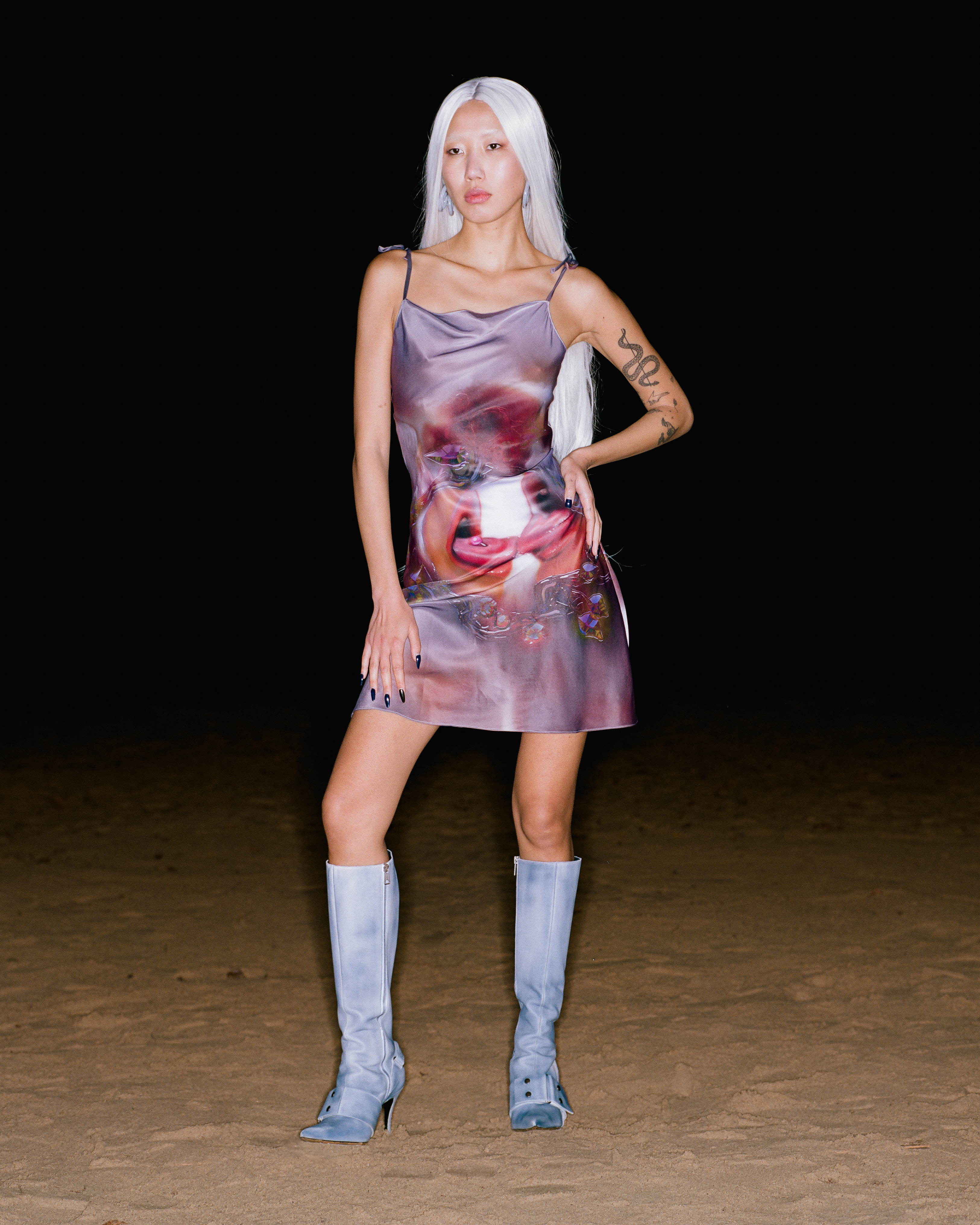 For SS23, Clara Colette Miramon presents a bittersweet collection inspired by the apple harvestingheritage of her homeland. Looking to the traditional Tracht garments worn at fruit-picking festivals in Germany's Altes Land, the Berlin designer invigorates countryside conservatism with her emboldened brand of freshly squeezed juice and femininity.
Captivated by the gadget girls of 00's TV show Totally Spies, the designer's second collection channels the almost otherworldly power of female intimacy. A tongue-touching slip dress conceived in collaboration with French artist Camille Soulat explores the inexplicable and intrinsic connection felt whe women come together. Elsewhere, silky skin-tight trousers, mesh leggings and figure-hugging dresses continue the designer's ongoing fascination with empowered female sexuality by embracing the wea-rer's form. Miramon's signature corsetry also returns, rendered in candy apple red.
Its boning silhouette is echoed in the collection's pink washed denim jacket and crop top.
"This collection was inspired by sisterhood and that kind of 'us against the world' mentality. It may en-compass darkness, but it transforms into something magical."- clara colette miramon.
The campaign was shot in Grunewald by Matias Alfonzo styling and creative direction by Lia Sadeghi.